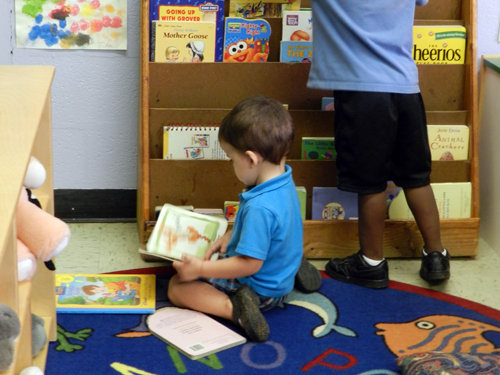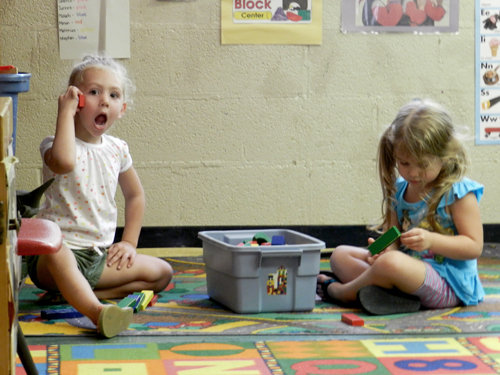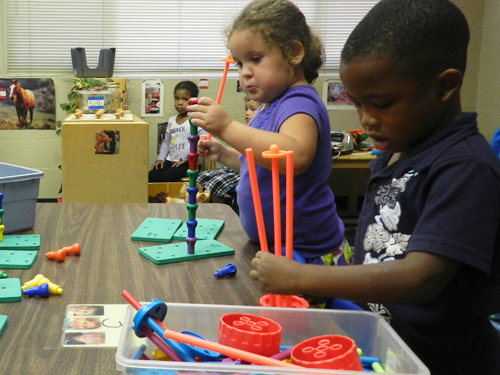 Preschool Curriculum
The curriculum we use for the 3's and 4's is The Creative Curriculum for Preschoolers. It is the most widely used curriculum for preschoolers and Headstart. The foundation of this curriculum is:
How Children Develop and Learn

What preschool children are like
Individual differences
The developmental continuum

The Learning Environment

Setting up and maintaining the classroom
Establishing a structure for each day
Creating a classroom community

What Children Learn

Literacy
Mathematics
Science
The Arts

The Teachers' Role

Observing children
Guiding children's learning
Assessing children's learning
Getting to know families
Making families feel welcome
Communicating observations, assessments and progress with families
Partnering with families
Responding to families' needs
These are the very same academic skills we use for our 2 year olds but on a less formal and structural basis. The 2's are just beginning to become social beings, therefore, our focus is more on language development, sharing and toileting.